# League of Legends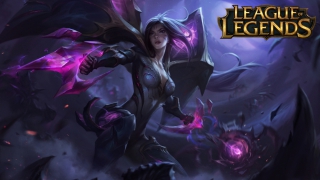 | | |
| --- | --- |
| When? | Tue 31 Jul 14:00 |
| Format? | Team vs Team |
| Where? | Online |
Subscriptions are currently closed!
For the first couple of rounds we play
bo1
If anything is causing a delay, let me know asap so I can make sure we're not waiting unneccesarily.
Ook League of Legends mag weer onderdeel zijn van de leukste gaming vakantie die er is, CampZone 2018! Neem het met zijn vijfen op tegen de andere hard werkende teams die er klaar voor staan om de overwinning op te eisen. Bewijs dat jouw team het beste vijftal van CampZone is, en wij belonen je skills met hele mooie prijzen!
Het gratis op Defense of the Ancients gebaseerde League of Legends is in 2009 uitgebracht, waarna de community al snel begon te groeien en vandaag de dag een van de populairste spellen is met een gigantisch grote esports afdeling. Elk jaar worden er een flink aantal nieuwe champions uitgebracht die de game telkens een nieuwe richting opsturen. Je kunt online tegen andere spelers of tegen bots spelen, of een vooraf gemaakt team van vijf mensen maken. Samen kun je aan de slag gaan op bijvoorbeeld de klassieke map Summoner's Rift waar het overgrote deel van de gevechten plaats vindt, maar je kunt ook aan de slag met de map Twisted Treeline, waar het mogelijk is om 3vs3 wedstrijden te spelen. De map The Howling Abyss geeft je een willekeurige champion om 5 tegen 5 mee te spelen en waar je kan laten zien dat jij werkelijk elke champion kan spelen.