# Ultimate allround gamer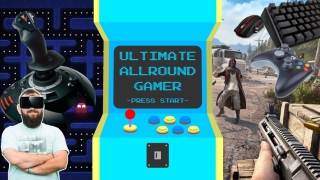 | | |
| --- | --- |
| When? | Fri 03 Aug 14:00 |
| Format? | 1v1 |
| Where? | Stage Area o.a. |
This competition / activity does not require subscription. Gather at the specified location at the specified time!
De ultieme gamer is iemand die van alle markten thuis is. Shooters, puzzlers, platformers of racing games, het maakt niet uit, elke game wordt zonder problemen overmeesterd door dit virtuele genie. Door de jaren heen hebben wij al heel wat uitblinkers het podium op mogen roepen tijdens de prijsuitreiking, welke allemaal hebben bewezen dat ze de titel van CampZonekoning van hun game verdiend hebben. Maar zijn zij ook net zo bekwaam in andere games, of hebben wij een onontdekte gaming god rondlopen op CampZone die niet kan wachten zich bekend te maken? De Ultimate All-Round Gamer challenge gaat ieders skills op de proef stellen met een verraderlijke gauntlet aan games, zowel oud als nieuw. Laat zien dat jij elke game onder de knie hebt door de beste tijd en de hoogste score neer te zetten.
De Ultimate All-Round Gamer Gauntlet op CampZone is misschien wel het hoogtepunt van onze competities, want we zullen niet één, niet twee, maar maar liefst zestien verschillende kleine competities spelen! De Gauntlet zal bestaan uit games die persoonlijk gekozen zijn door onze compo-admins en activiteitenbegeleiders. Om iedereen een eerlijke kans te geven maken wij nu nog niet bekend welke spellen er gespeeld zullen worden. Improvisatie, ter plekke problemen oplossen en je tactiek aanpassen waar nodig is zijn belangrijke kwaliteiten om te hebben als je heelhuids deze extreme uitdaging door wilt komen.
Hoewel we de uiteindelijke lijst aan games niet prijs kunnen geven, kunnen wij wel een kleine hint geven van de soorten games die je tegen zult komen op je tocht door de gauntlet. Denk aan een virtual reality setup voor de mensen met een sterke maag en een heuse racing cockpit, maar natuurlijk ook die goeie oude klassiekers. Voor een middagje wordt de Stage Area omgetoverd tot een pop-up arcadehal waar iedereen terecht kan. Elke deelnemer zal gescoord worden op zijn of haar prestatie bij elke game. Aan het einde van de middag wordt ieders score opgeteld en mogen wij officieel bekend maken wie de Ultimate All-Round Gamer van CampZone 2018 is!