# Archery Tag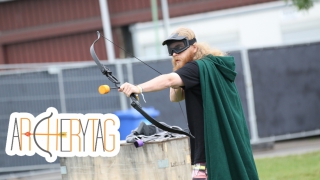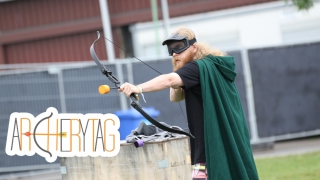 | | |
| --- | --- |
| When? | Thu 02 Aug 13:00 |
| Format? | Team vs Team |
| Where? | Activiteitenveld |
Subscriptions are currently closed!
Wil jij je ook wel eens voelen als een badass boself, of als een tribute van District CampZone? Doe dan mee met Archery Tag!



Dit spel is een interessante combinatie van trefbal, boogschieten en een vleugje paintball (zonder verf, don't worry!). Het spel wordt vier tegen vier gespeeld, waarbij de spelers allemaal een boog krijgen, en een klein aantal pijlen. Het uiteindelijke spelformat waarmee we zullen spelen is voorlopig nog onder voorbehoud (Team Deathmatch of Capture the Flag).



Door het beperkte aantal pijlen in het spel, kun je alleen maar winnen door te rollen, te kruipen en te rennen over het veld om snel meer munitie te verzamelen!De pijlen zijn natuurlijk geen 'echte' pijlen. Ze hebben een foam kussentje aan het uiteinde, zodat we geen traumahelikopter nodig hebben wanneer iemand geraakt wordt.