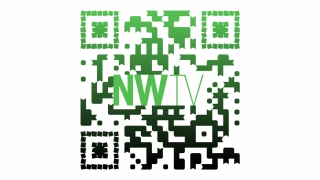 | | |
| --- | --- |
| Wanneer? | Thu 02 Aug 10:00 |
| Toernooiformaat? | Team vs Team |
| Waar? | Overal |
Voordat je in kunt schrijven moet je inloggen!
Voor de derde keer kunnen bezoekers van CampZone dit jaar weer op zoek naar QR-codes tijdens de NWTV QR-Quest. Deze codes kunnen overal op CampZone verstopt zitten dus zoek goed alle hoekjes en gaatjes af om ze allemaal te vinden. Achter iedere code zit een vraag of een opdracht die punten oplevert. Hierbij wordt kennis gevraagd van NWTV, van CampZone en van andere Duh-Events-evenementen. De opdrachten zullen voornamelijk bestaan uit het maken van foto's. Gedurende het evenement zullen de precieze regels verder worden uitgelegd.
De NWTV QR-Quest kan gespeeld worden in teams van maximaal vier personen (er zijn prijzen voor vier personen per team), dus roep je beste speurders bij elkaar en ga op avontuur! De winnaars worden na afloop van de speurtocht in de loop van de dag bekend gemaakt.



UPDATE: De NWTV QR-Quest kan van 10:00 tot en met 18:00 gespeeld worden. Er is namelijk geen tijd aan verbonden dit jaar. Verspreid over het veld hangen twintig QR-codes die een opdracht of een vraag geven. Op www.nwtv.nl/qrquest kun je de app downloaden, die je nodig hebt om de quest te doen. Verzamel van tevoren met je team bij de ICTZ/NWTV/HMO tent voor verdere info of vragen.